The Atlassian Team '23 event left a lasting impression, especially when it came to unveiling new features that turned Atlassian's software into "Rockstar Software." From mind-blowing product offerings to incredible integrations, Team '23 had it all. In this blog post, we'll be exploring my personal favorites from the event and sharing my thoughts on each of them.
1. Atlassian Together
Though not a completely new product, Atlassian Together is a fantastic bundle that combines all essential work management products into a single subscription at an unbeatable price. Competitors like Miro, Mural, and monday.com should be on the lookout!
2. Atlassian Analytics
Atlassian Analytics is now generally available and offers some really cool features that make it stand out from the rest.
3. Discovery
The ideation portal, goal tracking, and impact assessments make Discovery a must-have. Fully integrated into the Atlassian Suite (cloud only), it is certain to become a project manager's best friend with roadmaps and more.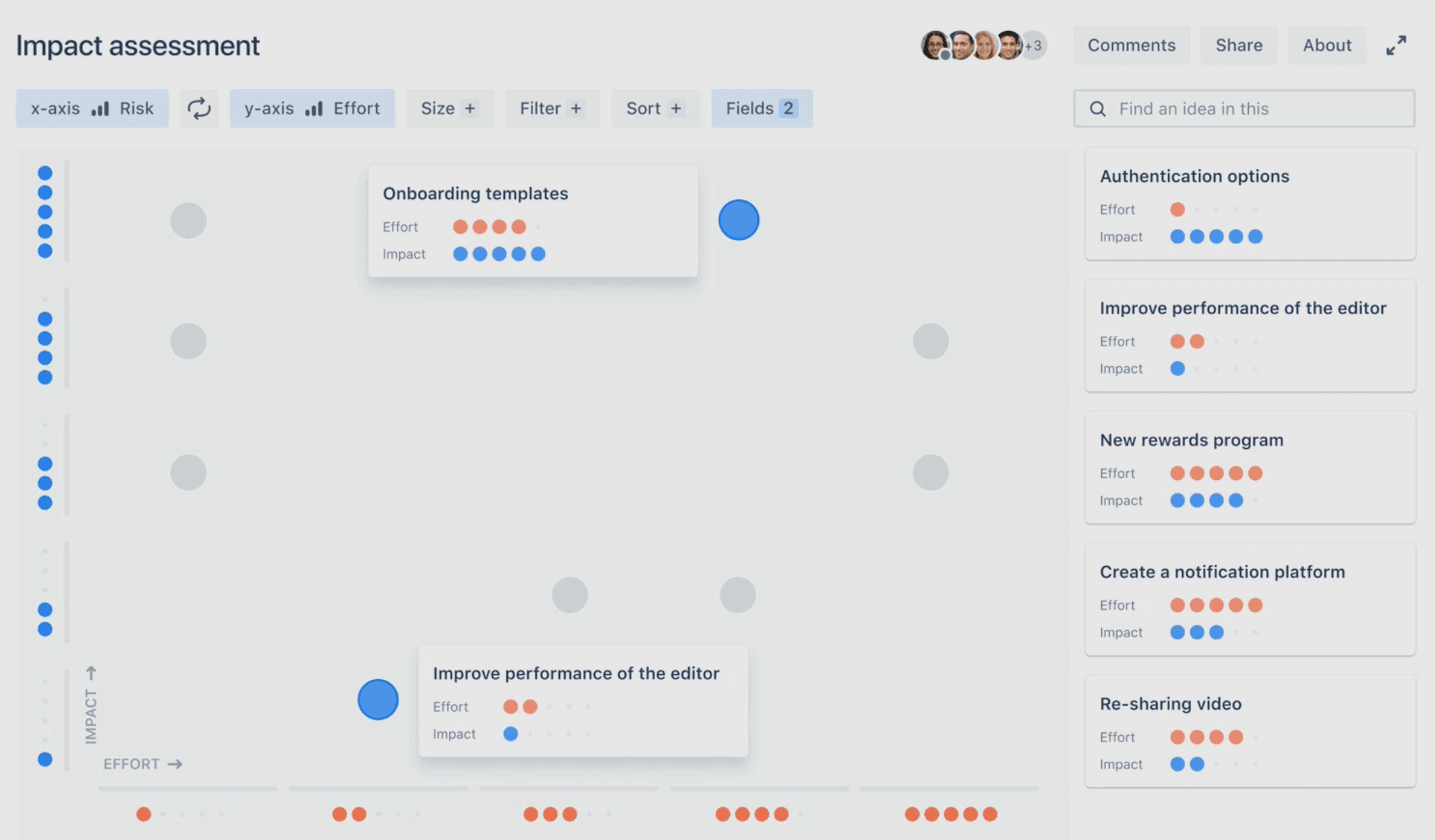 4. Jira Service Management
Putting an end to bad service management, Jira Service Management encourages users to stop trusting ServiceNow consultants and try Atlassian first. With features like Virtual Agent, Customer Portal, Custom URLs, Integrated Chat (ex Halp), and more, it's no wonder why it's one of my favorites. Don't forget about the time limited JSM offer. Read more about it in our blog article.
5. Confluence Whiteboards
Confluence Whiteboards offer Smart Connectors and Smart Automation, making collaboration a breeze. Find out more from our blog article.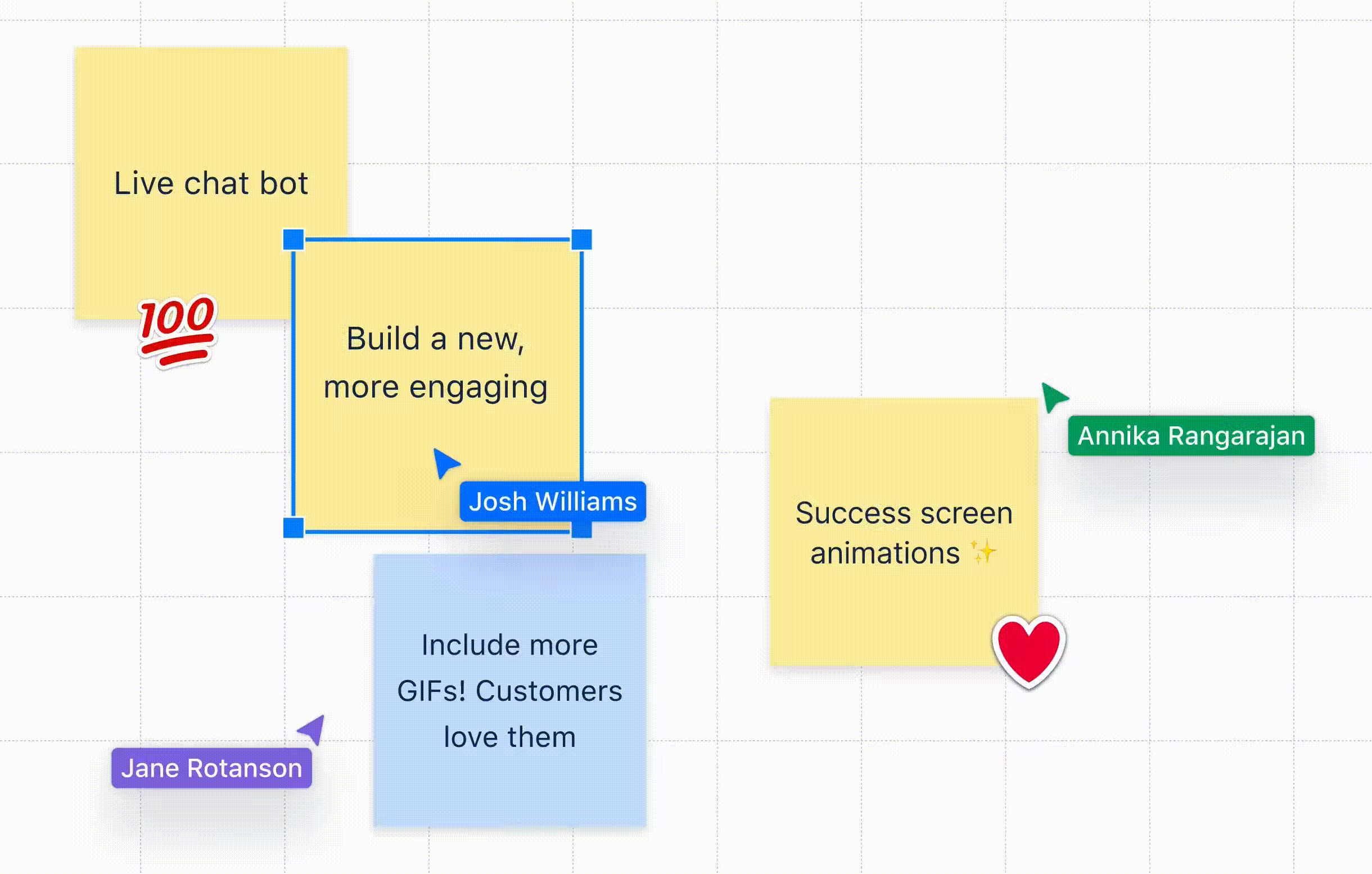 6. Atlassian Intelligence
Atlassian Intelligence provides a personalized search, the ability to ask anything for any product, and a virtual assistant. It also boasts automatic answering of tickets and automatic change of behavior.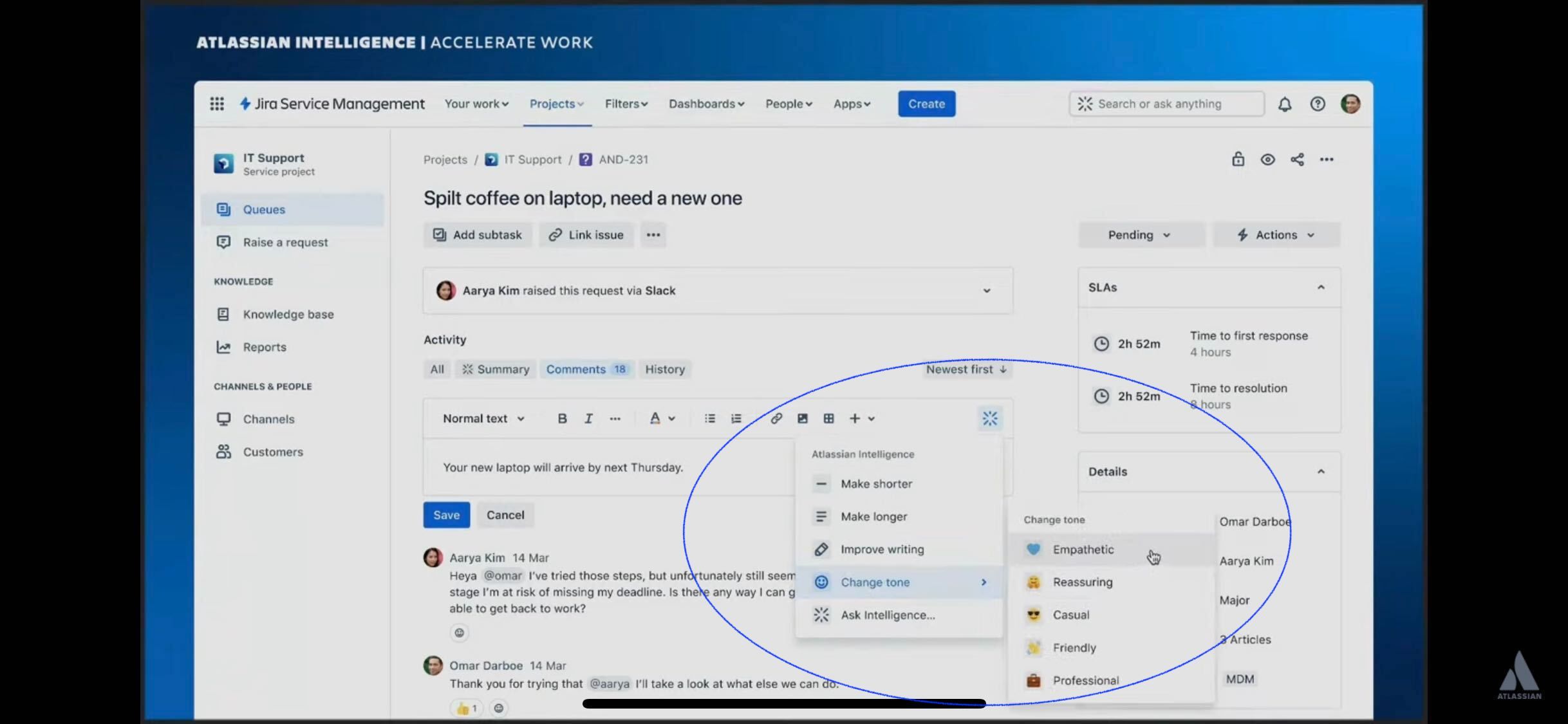 Honorable Mentions
Other notable features from the event include higher limits, compliance, security (beacon), team support across all products, secure tabs for apps, automation templates for 3rd party products, analytics, CI/CD, asset improvements, root cause analysis, post-incident reports, and Device42 integrations.
Conclusion
Atlassian Team '23 truly was an event to remember, with exciting new features and enhancements that have the potential to revolutionize the way teams work together. Atlassian has definitely upped the ante, and I can't wait to see what's next for their software suite.