Linchpin

the social intranet for your company
Central, fully customizable information and collaboration platform that connects people, locations, tools and teams.
Watch our video to learn more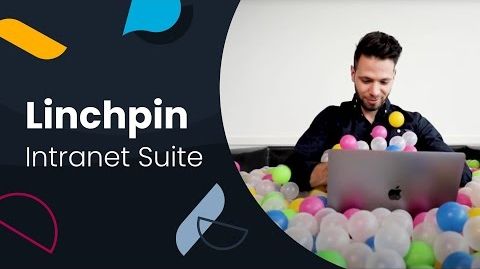 Linchpin at a glance
Linchpin is a central information and collaboration platform that creates an open and transparent working environment for teams. Linchpin connects employees regardless of time or location and provides a personalized and customized user experience. With Linchpin, you can access insights from your colleagues at any time and work with them to build a knowledge base that benefits everyone. What's more, all information can be constantly optimized, supplemented and shared.
A place where you feel at home
Linchpin is an intranet where you immediately feel at home - a visually familiar environment in your company's look and feel, with content and features customized for you, your work, your interests and your profile: News, appointments, announcements, location information and more.
The linchpin of daily work
The intranet is the central contact point with which you always have everything in view. Your tools are just a click away, and here you have direct access to all internal and external programs that are relevant and important to you and your tasks. This integration makes Linchpin the cockpit for your daily work.
Open and transparent collaboration at eye level
To create great things together, you can work effectively and transparently on content with your colleagues and share intranet pages quickly and easily. Whether it's a short feedback or a detailed comment - all discussions take place directly in context.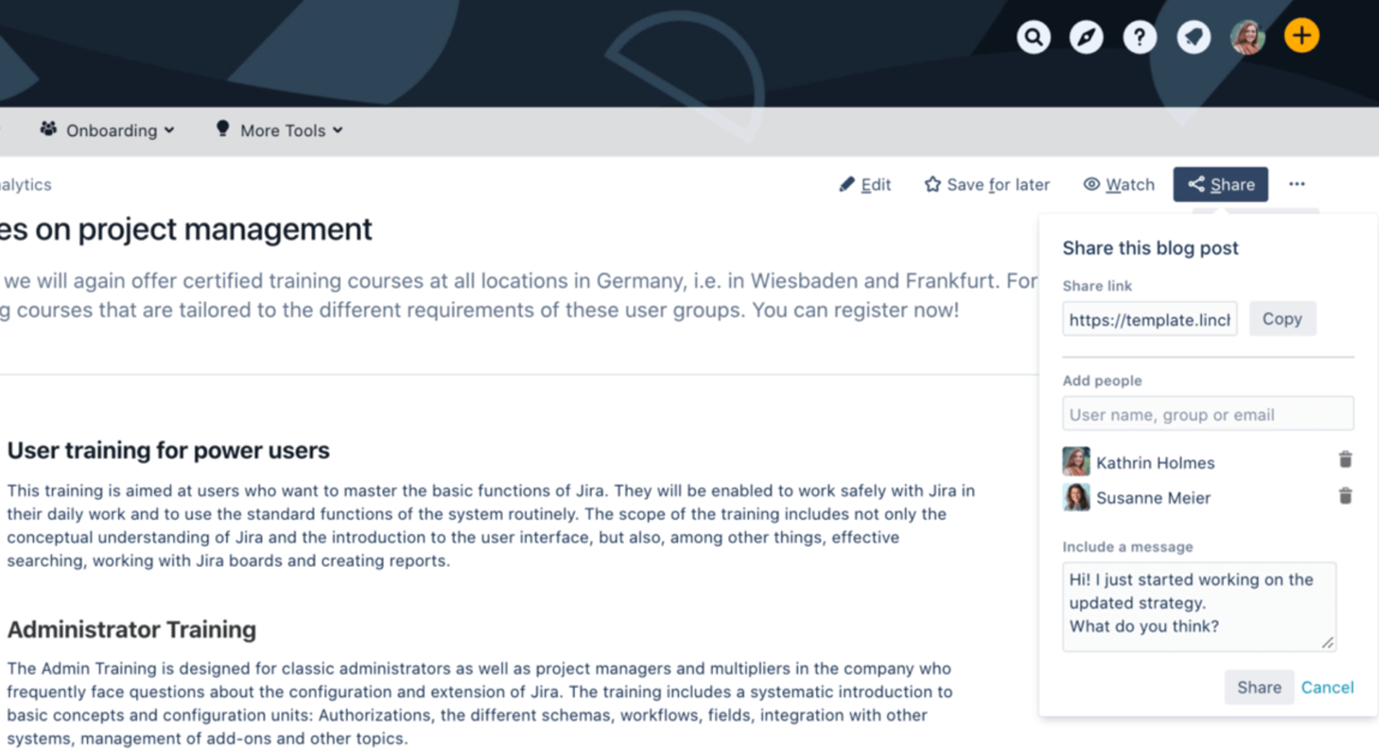 Dynamic Knowledge Base
Knowledge in the company finds a central place in Linchpin, where it can be constantly added to, optimized, commented on and shared. You store information in areas that can contain any number of intranet pages and sub-pages. You can create such areas for teams, departments, projects or products, for example. Sharing knowledge is a great thing. But there is also information in the company that should not be accessible to everyone. You solve this in Linchpin by being able to control the access rights for each area separately.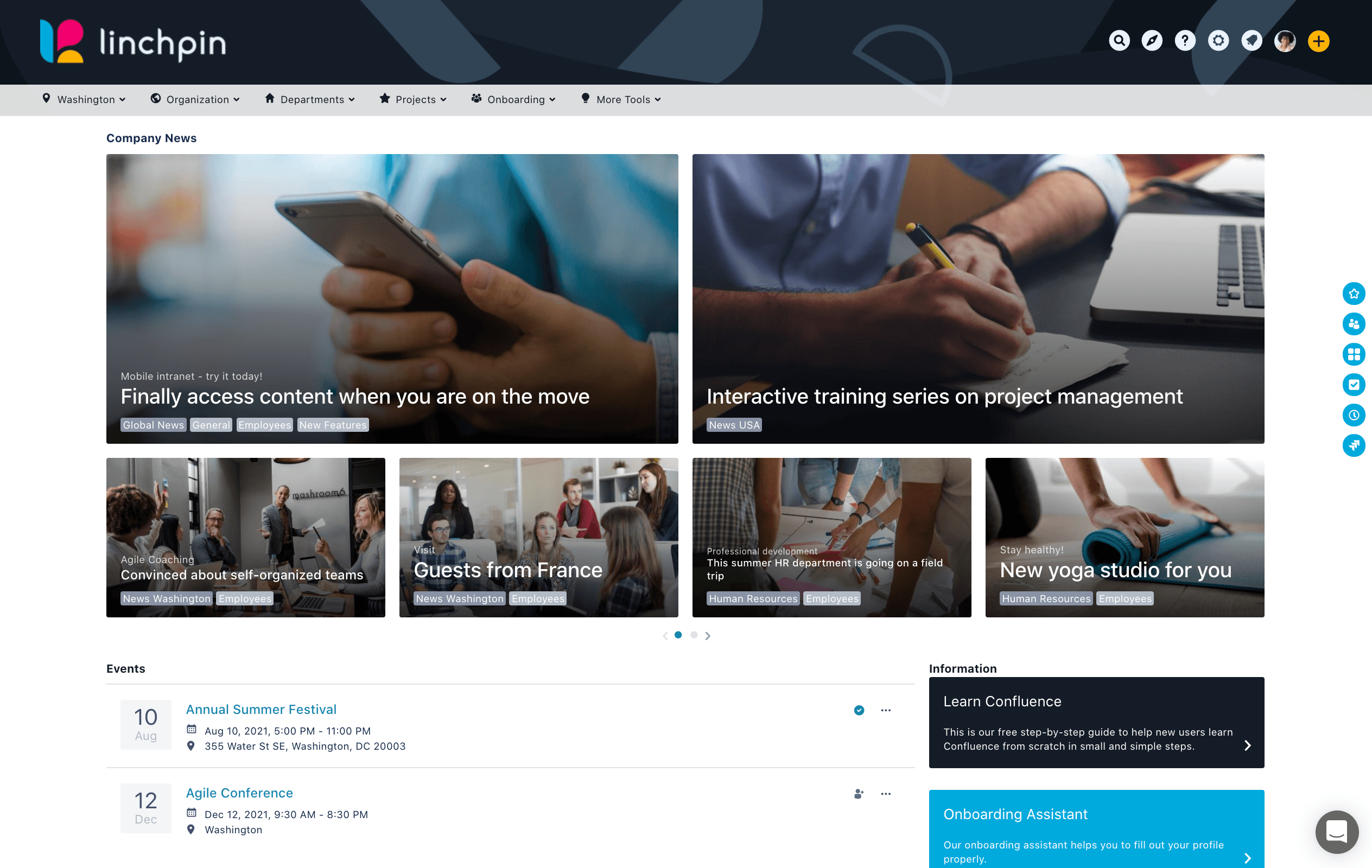 Personalized content
Linchpin can be customized to meet the individual needs of everyone in your company. Based on your profile settings - for example, language, location, department and interests - you will see only what is of interest to you: customized navigation, a personal home page and information that matches your specifications.
Social Communities
Linchpin stands not only for sustainable knowledge management, but also for transparent, fast communication and collaboration. Modern community functions allow you to exchange ideas, questions and current topics - without any entry barriers, because the social media functions are familiar to you from the well-known Internet networks.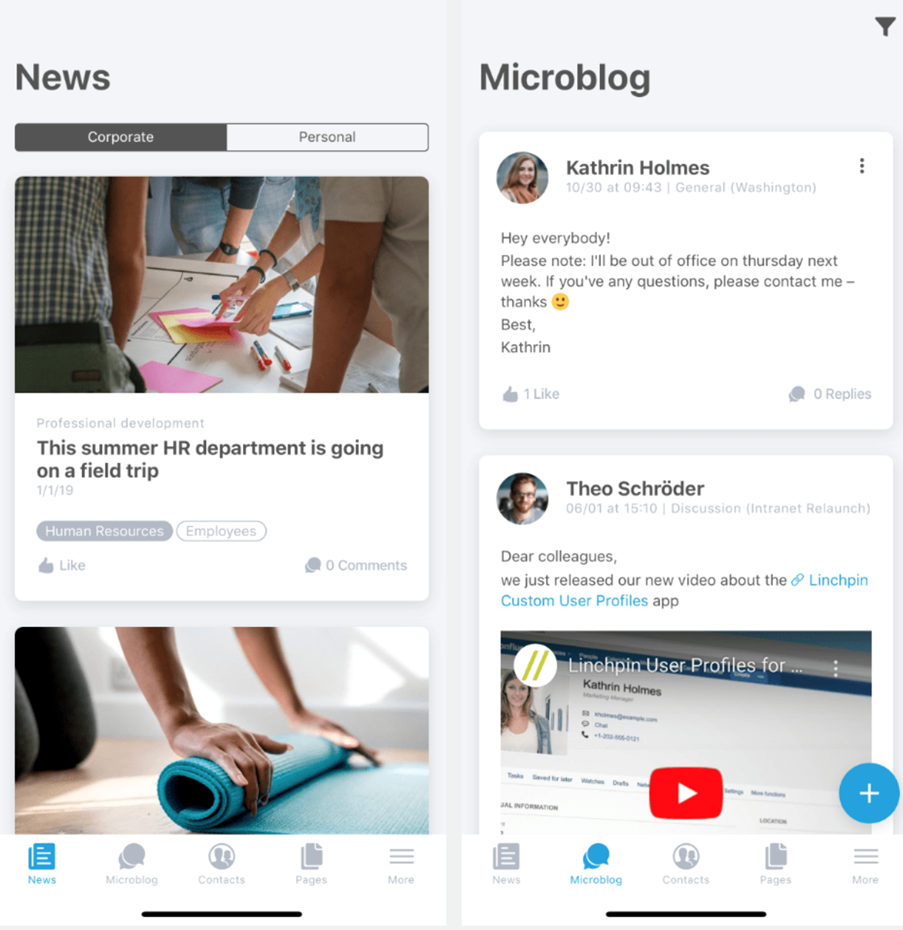 Intuitive Mobile App
The Linchpin Mobile App is your intranet for your pocket. Regardless of time and place, you have access to your company's knowledge and current discussions: pages and communities, news, your network with your colleagues' profiles and more. And the mobile version of Linchpin looks just like it does on your PC.
Have we caught your interest?
As an official Linchpin partner, we are happy to advise you on all aspects of implementing a social intranet with Linchpin. ByteSource will help you find the perfect solution for you and your team and configure Linchpin step by step. Even after the launch of Linchpin we are always available to answer your questions and help you further.
Contact us