Managed

Hosting
Find the best hosting solution for your Atlassian products
3 ways, 3 different results
Hosting options
Choose yourself, which advantages are the most important for you and your companies success
runs on-premise

Atlassian Data Center Software

500-25000+ users

high scalability

direct access on on-premise services

data in own datacenter (incl. Apps)

Server Apps can be still used

Test Instances / Managed Upgrades

Deployment behind a firewall possible

Own URL / Domain. e.g. jira.bytesource.net
cloud

runs on AWS

Atlassian Data Center Software

500-100.000+ users

unlimited scalability

instant scalability

Hochverfügbare Cluster Datenbanken

VPN or Direct Connect to customer datacenter/location

Data guaranteed in EU (incl. Apps)

End to End encryption also with own key / End to End Encryption

Server Apps can be still used

Test Instances / Managed Upgrades

Deployment behind a firewall possible

Own URL / Domain. e.g. jira.bytesource.net
managed by Atlassian in AWS

Atlassian Cloud Software

1-2000 users

Cloud Apps

Payload data in EU with Enterprise Cloud

Standard/Premium/Enterprise options

Encryption in Transit and at Rest

Test-Sandbox starting with Premium

IP whitelisting starting with Premium
---
Features in detail
Advantages / Comparison
A short summary about the most asked features in detail
Customer hosted
| | |
| --- | --- |
| All apps/addons available from Marketplace | All Data Center Apps |
| Data Storage Location | on premises |
| Data Storage Location for Apps | on premises |
| Server apps still usable (incl. custom apps) | |
| Identical to "Deployment behind a firewall" | |
| Corporate identity styling available | |
| Own URL like https://jira.mycompany.eu | |
| Migration of existing licenses possible? | |
| Attachment storage > 50GB | |
| Min User Count | 500 (JIRA Software/Confluence), 25 Users (Bitbucket), 50 Agents (JIRA Service Management) |
| Max User Count | unlimited |
| Managed Updates | |
| Test Instance | |
| Customizations | Almost unlimited (own Apps run within the JVM, access to the database is possible) |
| Encryption | possible |
| Encryption with own key | possible |
| Database Cluster | Possible for building yourself (e.g. Oracle RAC is not supported by Atlassian) |
| Access to DB | |
| Authentication and Authorization | LDAP/Active Directory/SAML |
| Backup | customer's responsibility |
| Recovery from Human Errors | possible depending on backup strategy |
| SLA 24/7 | possible |
| Migration from Atlassian Server | yes, low effort |
| Autoscaling of resources | possible (e.g. with OpenStack, container solutions based on Kubernetes/Openshift) |
| multi-level health checks | possible but complex |
| Custom monitoring (CPU, network, IOPS) | possible |
| Auto-healing multiple tiers | |
ByteSource cloud (AWS)
| | |
| --- | --- |
| All apps/addons available from Marketplace | All Data Center Apps |
| Data Storage Location | EU (Frankfurt) |
| Data Storage Location for Apps | EU (Frankfurt) |
| Server apps still usable (incl. custom apps) | |
| Identical to "Deployment behind a firewall" | |
| Corporate identity styling available | |
| Own URL like https://jira.mycompany.eu | |
| Migration of existing licenses possible? | |
| Attachment storage > 50GB | |
| Min User Count | 500 (JIRA Software/Confluence), 25 Users (Bitbucket), 50 Agents (JIRA Service Management) |
| Max User Count | unlimited |
| Managed Updates | |
| Test Instance | |
| Customizations | Almost unlimited (own Apps run within the JVM, access to the database is possible) |
| Encryption | Yes (in Transit and at Rest without Performance Impact) |
| Encryption with own key | |
| Database Cluster | |
| Access to DB | |
| Authentication and Authorization | LDAP/Active Directory/SAML |
| Backup | Yes (AWS backup service, on demand geo-redundant copy) |
| Recovery from Human Errors | Yes, fast recovery from up-to-the-second database snapshots to sandbox instances |
| SLA 24/7 | |
| Migration from Atlassian Server | yes, low overhead |
| Autoscaling of resources | yes (Autoscaling with EC2 or ECS) |
| multi-level health checks | |
| Custom monitoring (CPU, network, IOPS) | |
| Auto-healing multiple tiers | |
Atlassian cloud
| | |
| --- | --- |
| All apps/addons available from Marketplace | Cloud Apps |
| Data Storage Location | Datenresidenz für Payload Daten in EU ab Q3 2021 |
| Data Storage Location for Apps | no restrictions at the moment |
| Server apps still usable (incl. custom apps) | |
| Identical to "Deployment behind a firewall" | No (IP whitelisting only) |
| Corporate identity styling available | partial |
| Own URL like https://jira.mycompany.eu | https://mycompany.atlassian.net only |
| Migration of existing licenses possible? | No (extended evaluation possible) |
| Attachment storage > 50GB | Yes (Premium and above) |
| Min User Count | 1 |
| Max User Count | 20000 |
| Managed Updates | Updates are applied without request |
| Test Instance | No (sandbox for Premium and Enterprise) |
| Customizations | very limited |
| Encryption | |
| Encryption with own key | not before 2022 |
| Database Cluster | |
| Access to DB | |
| Authentication and Authorization | SAML with Atlassian Access |
| Backup | internal or XML custom backup |
| Recovery from Human Errors | Sandbox (Premium and above) and XML Recovery |
| SLA 24/7 | |
| Migration from Atlassian Server | Yes, effort depending on complexity |
| Autoscaling of resources | unknown |
| multi-level health checks | only basic monitoring |
| Custom monitoring (CPU, network, IOPS) | not possible for end user |
| Auto-healing multiple tiers | |
| | Customer hosted | ByteSource cloud (AWS) | Atlassian cloud |
| --- | --- | --- | --- |
| All apps/addons available from Marketplace | All Data Center Apps | All Data Center Apps | Cloud Apps |
| Data Storage Location | on premises | EU (Frankfurt) | Datenresidenz für Payload Daten in EU ab Q3 2021 |
| Data Storage Location for Apps | on premises | EU (Frankfurt) | no restrictions at the moment |
| Server apps still usable (incl. custom apps) | | | |
| Identical to "Deployment behind a firewall" | | | No (IP whitelisting only) |
| Corporate identity styling available | | | partial |
| Own URL like https://jira.mycompany.eu | | | https://mycompany.atlassian.net only |
| Migration of existing licenses possible? | | | No (extended evaluation possible) |
| Attachment storage > 50GB | | | Yes (Premium and above) |
| Min User Count | 500 (JIRA Software/Confluence), 25 Users (Bitbucket), 50 Agents (JIRA Service Management) | 500 (JIRA Software/Confluence), 25 Users (Bitbucket), 50 Agents (JIRA Service Management) | 1 |
| Max User Count | unlimited | unlimited | 20000 |
| Managed Updates | | | Updates are applied without request |
| Test Instance | | | No (sandbox for Premium and Enterprise) |
| Customizations | Almost unlimited (own Apps run within the JVM, access to the database is possible) | Almost unlimited (own Apps run within the JVM, access to the database is possible) | very limited |
| Encryption | possible | Yes (in Transit and at Rest without Performance Impact) | |
| Encryption with own key | possible | | not before 2022 |
| Database Cluster | Possible for building yourself (e.g. Oracle RAC is not supported by Atlassian) | | |
| Access to DB | | | |
| Authentication and Authorization | LDAP/Active Directory/SAML | LDAP/Active Directory/SAML | SAML with Atlassian Access |
| Backup | customer's responsibility | Yes (AWS backup service, on demand geo-redundant copy) | internal or XML custom backup |
| Recovery from Human Errors | possible depending on backup strategy | Yes, fast recovery from up-to-the-second database snapshots to sandbox instances | Sandbox (Premium and above) and XML Recovery |
| SLA 24/7 | possible | | |
| Migration from Atlassian Server | yes, low effort | yes, low overhead | Yes, effort depending on complexity |
| Autoscaling of resources | possible (e.g. with OpenStack, container solutions based on Kubernetes/Openshift) | yes (Autoscaling with EC2 or ECS) | unknown |
| multi-level health checks | possible but complex | | only basic monitoring |
| Custom monitoring (CPU, network, IOPS) | possible | | not possible for end user |
| Auto-healing multiple tiers | | | |
Where you get what
Available products
Which Atlassian products are available with which hosting option
Jira Software
Confluence
Jira Service Management
Bitbucket
Crowd
Jira Software
Confluence
Jira Service Management
Bitbucket
Crowd
Jira Software
Confluence
Jira Service Management
Bitbucket
Opsgenie
Atlassian Access
Trello
Our Hosting Stack on AWS
Hosting stack
Atlassian Hosting Stack on AWS for JIRA Software, Confluence und Bitbucket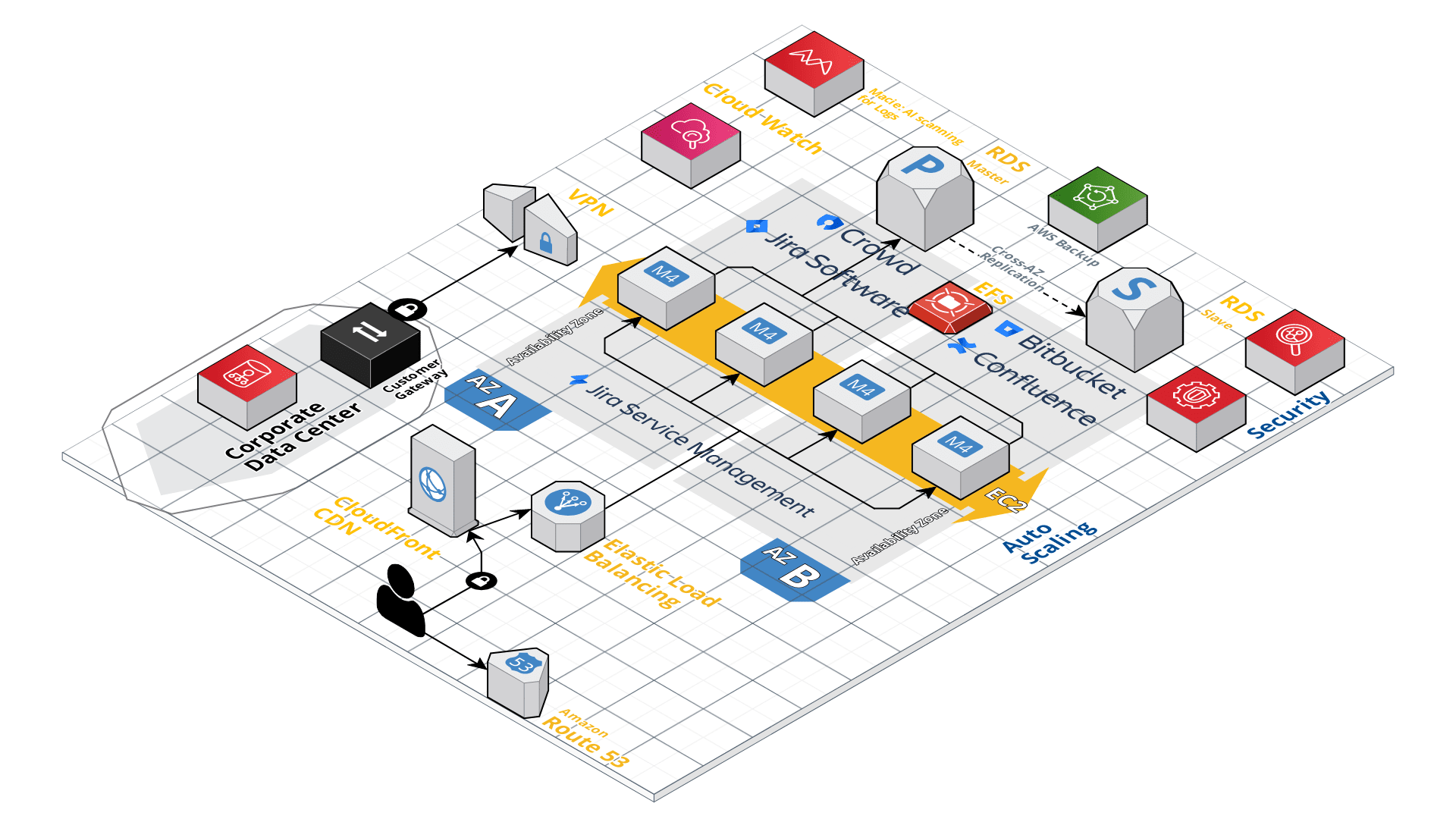 No single point of failure
Encryption at Rest and in Transit
---
Never give up your vision
Companies who trust ByteSource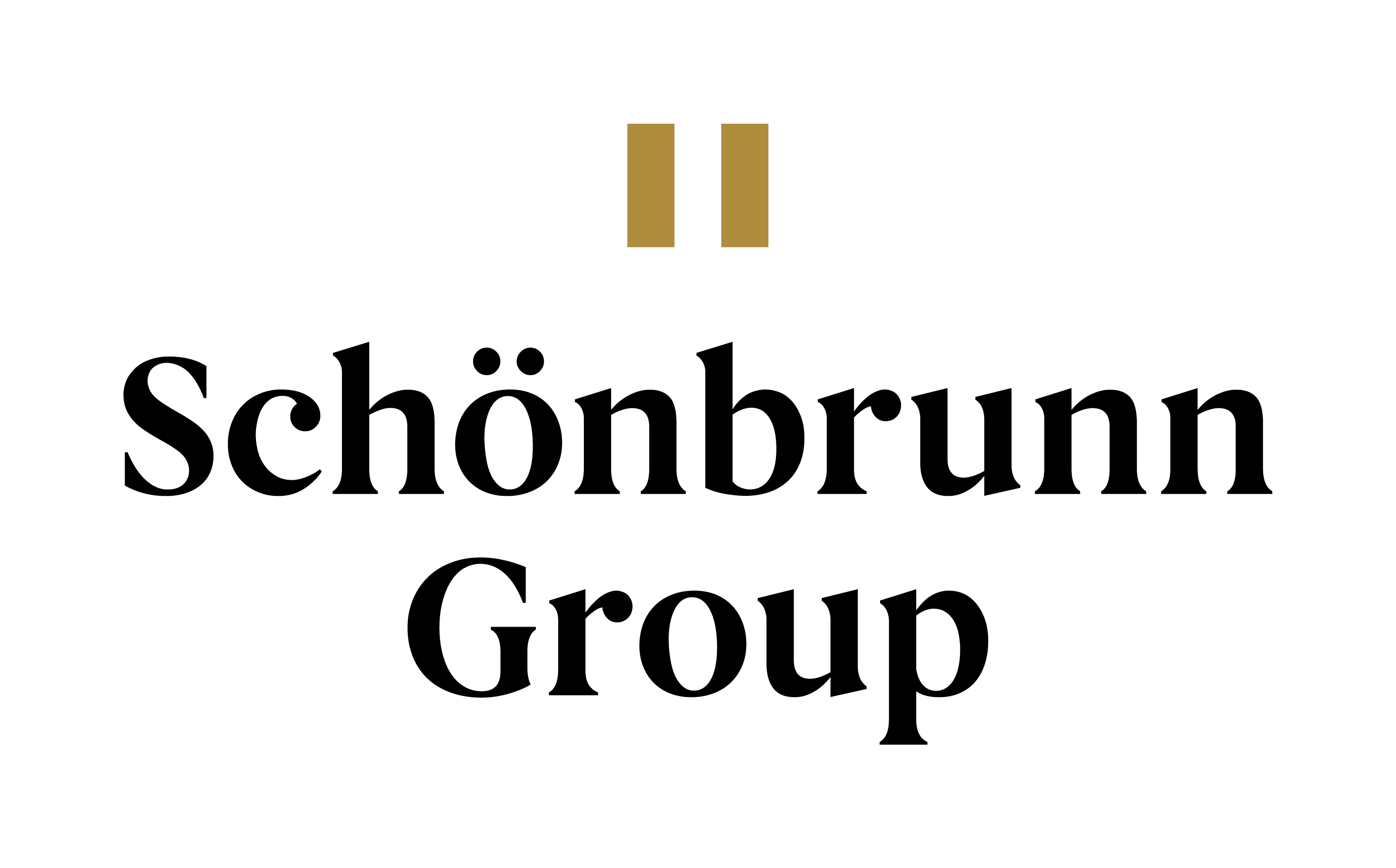 And over 60 more...
Trayport VisoTech GmbH hired BytesSource to replace the existing bug and issue tracking tool with the state of the art ITSM tool Jira. After the first contact, it was clear that we found the right partner for the implemenation and also for future operation of Jira. Due to their expertise in the field of Atlassian products combined with fast response times and providing problem solutions within a short time frame, we see ByteSource as an important partner in the future as well.
Raiffeisen Bank International AG (RBI) hired ByteSource to increase the capacity for the roll-out of our retail risk management platform but also to add creativity for solving existing and upcoming issues. After the initial phase, ByteSource quickly became an important part of the project team. Their competence in the area of professional software development and operations combined with the ability to provide problem solutions within a short time-frame enabled RBI to introduce agile development methods. ByteSource proved to be a reliable partner providing transparent results as required by the project management. We see in ByteSource a strong partner, also for future projects
Do you have questions regarding our Atlassian services?
Drop us a message and we will come back to you as soon as possible.