Unlock more potential using cloud technologies
Let's be honest. It's not the 20th century anymore. The introduction of the internet in the 1980s and the Covid-19 pandemic has majorly changed our approach to work and work life balance. We are no longer tied to our desks or to the office. While the office used to be the space most employees felt the most productive, digital tools like Cloud technology can support a healthier work-life balance and increase productivity, regardless of if you are at home, at a café, at the beach or even on the moon. Many businesses have discovered that hybrid work has many advantages – employee satisfaction increases, productivity improves, and teams are able to collaborate more effectively. What's not to like about that?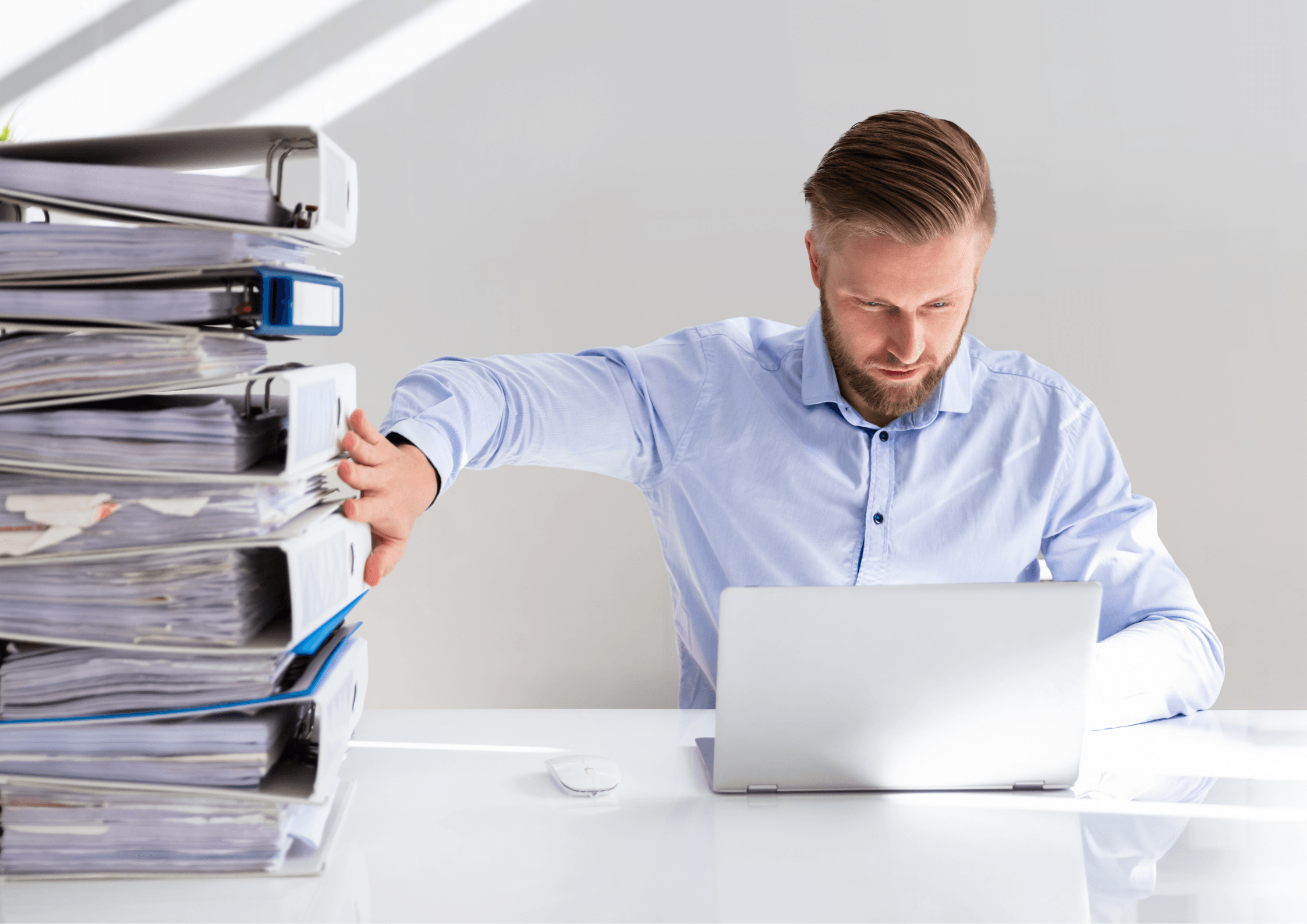 A 2020 study of 1,000 US employees reported that 55% of employees expect their companies to support hybrid work, with 67% of organizations understanding and meeting those expectations. Employees enjoy the flexibility hybrid work provides. It's nice seeing you colleagues face to face and catch up during a short coffee break, but most employees also have other responsibilities besides work. They need to pick up their children from school and take them to football practice, go to see their dentist, walk their dogs, cook dinner, etc. Modern life is complicated and hybrid work is making it simpler and less stressful for all parties involved.
In this blog, we'll cover how small businesses and enterprises alike have evolved to support their employees' wishes for hybrid work and transformed the modern office through the adoption of cloud technologies.
The evolution of modern work
With the advent of the world wide web in the 1980s, a centralized place to access the internet was a necessity for many employees and back then they could only get their 1980s memes at the office. However today, 84% of US and 91% of European households have broadband internet access, and Wi-Fi is available in many public spaces, which means employees don't always have to access private serves at the office. While this doesn't necessarily mean that employees only want to work at home. Some people actually prefer the office, citing the lack of focus at home. Still many employees are happy with hybrid work or even fully remote work, which means that the traditional office experience is not a must-have for many companies today, as employees can access secure information and collaborate with their teams from any location with Wi-Fi access. Not to mention, it's the more ecofriendly option because home office a couple times a week means no commute and we love that for the environment.
The office is certainly not dead. But instead of tying people down and attaching them to their desk, the office has become a livable space promoting organic and human engagement, all enabled by advancements in the cloud.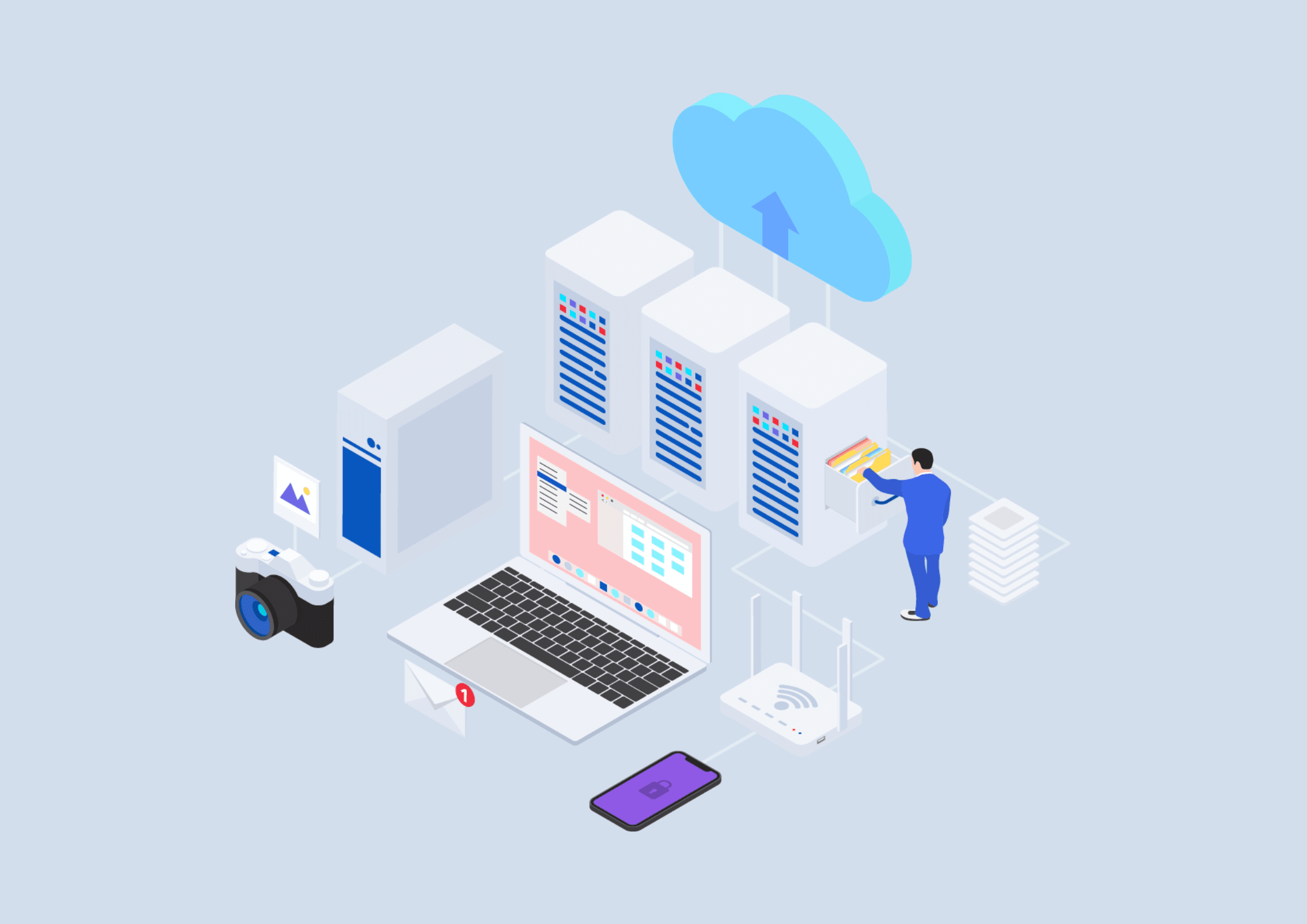 3 ways how the cloud can support businesses with a hybrid workforce
1. Identifying key efficiencies and making them repeatable
There used to be a time when managers observed and micromanaged their employees 24/7. And looking busy was the sure way of not attracting your boss's attention. But looking busy and being busy are two very different thing. Researchers at Columbia University Business School conducted a series of experiments to measure the effectiveness of "looking busy" in the workplace and found a direct correlation linking perceived business to higher social status, regardless of the delivered work. Cloud features have changed this and turned the flat hierarchy at the office into a meritocracy. What we mean by that is this transparency allows managers to identify what works, and what doesn't, identifying and proceeding with the best strategy. Besides, employees can better focus on their work whenever there are, comparing and sharing ideas with their teammates across and focusing on the best possible outcome.
2. A happy employee is a better employee
The Hybrid work model is certainly a positive impact of the Covid 19 pandemic on our 21-century work life. No commutes, less time in the office and more time for friends and family while simultaneously expanding a company's reach while hiring. Which means you can put together the best team regardless of geographical location or time zone. Hybrid work is a great symbiosis between the employers and the employees. Employees can work where they want and how they want, still being able to access the traditional office space and hang out with their colleagues' face to face, while using a wide range of collaborative tools to ease their work and communication between coworkers.
3. Cloud supports cyber resiliency
Because workers can now work from virtually anywhere, the question of cyber security surely worries many employers. How do I protect my systems and date? The good news is, cloud security meets or even surpasses on-premises expectations, so companies don't have to worry about security issues. The system irons out access governance, ensuring that users can only access the data that is relevant to their role. Admins have more control over what their users can gain access to while ensuring all relevant files are accessible to those with the right credentials, anywhere in the world. In short, organizations keeping up with industry best practices gain ability for their workforce to operate globally from a laptop as a mutually beneficial byproduct of investments in cloud security.
Hybrid work – the future of work?
We're witnessing a big shift in how employees work. Improvements to cloud security, increased data storage, and the availability of virtual private networks (VPNs) means that employees can engage with their teams, participate in meetings, access, or update documents, and remain productive anywhere, if they have an internet connection.
Do you want to migrate to the cloud? Click here to learn more about how to start your own cloud journey. If you have any questions, please do not hesitate to contact us right here.