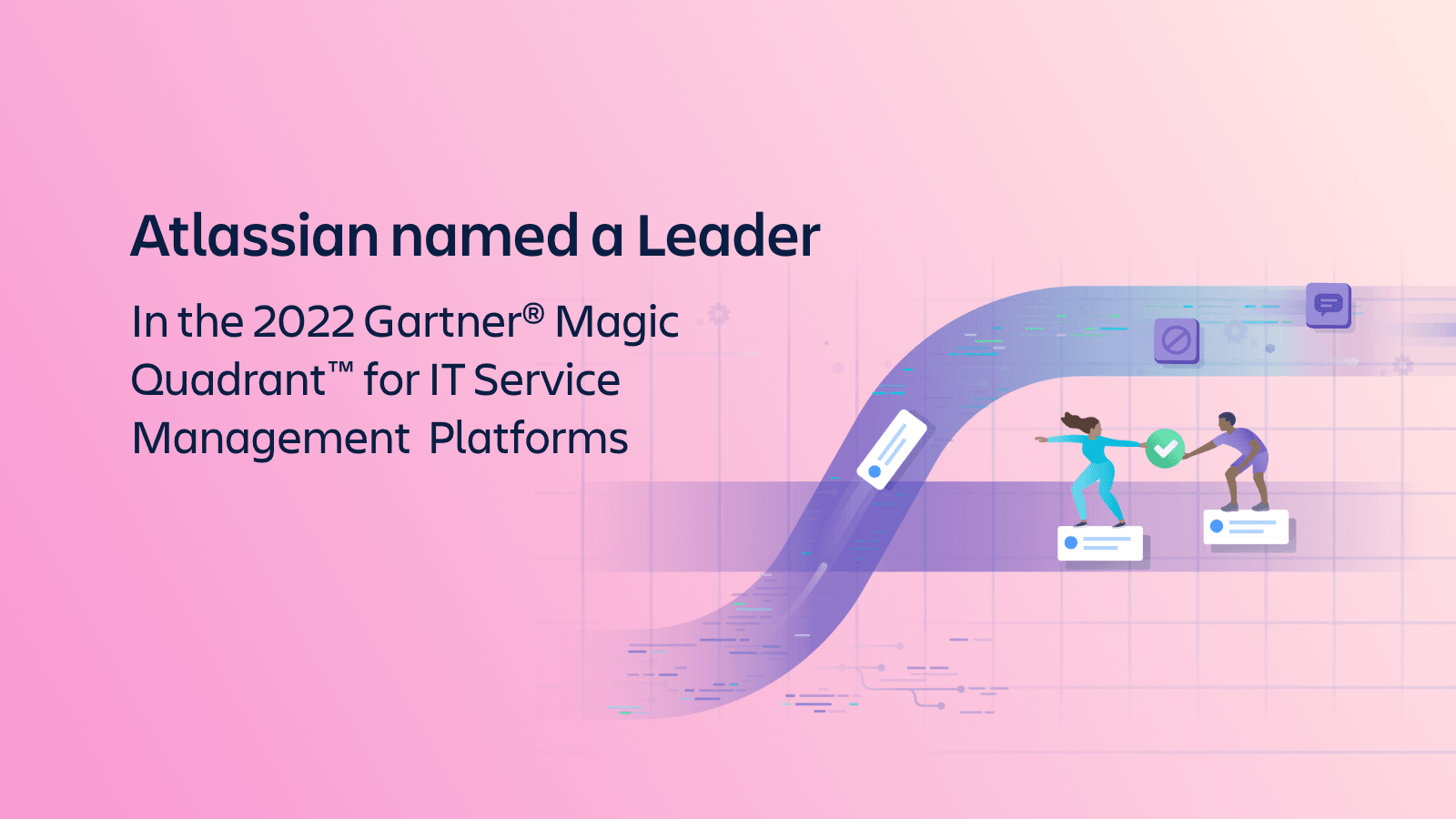 Big News! Gartner recently published its annual Gartner® Magic Quadrant™ for IT Service Management Platforms, which is an in-depth analysis of the IT service landscape, market trends and solutions available to customers. As a result of the report, Atlassian was ranked as a Leader in the Gartner® Magic Quadrant™ for IT Service Management Platforms 2022 report.
The demand for Jira Service Management is growing rapidly, with more than 45,000 customers now relying on Atlassian, especially when it comes to modern, fast IT service management.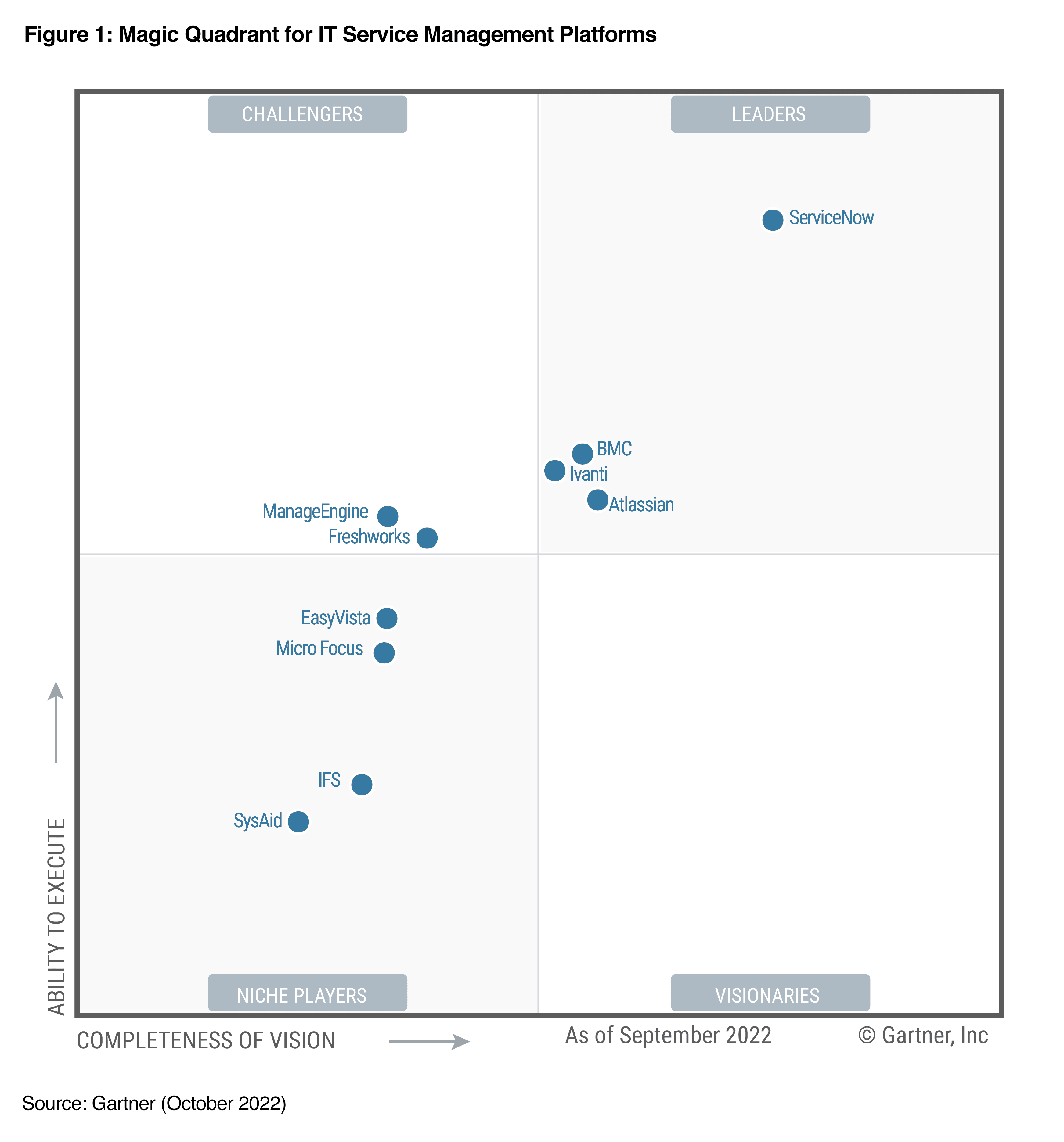 What is ITSM actually?
IT service management, also known as ITSM is the way IT teams manage the end-to-end delivery of IT services to customers. This includes all the processes and activities involved in developing, creating, delivering, and supporting IT services. ITSM teams oversee all types of workplace technologies, which can be laptops, servers to business-critical software applications.
The message Atlassian wants to convey is clear, the focus of Atlassian applications is on connecting development and IT operations to accelerate work and enable agile ways of working. Atlassian provides enterprise teams with the flexibility and simplicity needed to work quickly and autonomously. At the same time, the applications enable shared terminology, experiences and administrative controls that are essential for coordinated work.
What are the benefits of Jira Service Management?
Jira Service Management is a high-speed service management tool for IT, development, and business teams. It enables users to respond to business changes at high speed. This allows you to simplify your business structures while providing excellent and fast service to your customers and employees.
Create value fast
Easily customise Jira Service Management to meet your unique business needs. Give every team, from IT to HR to your legal department, the ability to efficiently set up and continuously customise a service desk on a large scale. So, you can finally deliver great service experiences, without the complexity of traditional ITSM solutions.
Make work visible
With Jira Service Management, you track work across the organisation through an open, collaborative platform. It's no hassle to link issues in Jira and pull in data from other software development tools. As a result, your IT support and operations teams have richer contextual information to respond quickly to requests, incidents, and changes.
Connect Dev and Ops
Achieve greater customer value while managing risk. Accelerate critical development work, eliminate hassle, and deploy changes conveniently - with a full audit trail for every change.
If you'd like to learn more about Jira Service Management and high-speed ITSM with Atlassian tools, contact us today! We're your Atlassian Solution Partner and we would love to help answer your questions and with the implementation as well. We are happy to offer you a no-obligation initial consultation to analyse your requirements and implement the best solution for you.
Here you can download the Gartner report to learn more about Atlassian's rating.
Sources:
https://www.atlassian.com/software/jira/service-management
https://www.atlassian.com/gartner/magic-quadrant-it-service-management-tools?utm_sour%5B%E2%80%A6%5Dtm_medium=unpaid&utm_campaign=fy23gmq&utm_content=bytesource