Have you heard of it already? Beginning October 18, 2022, list prices for new Atlassian cloud product purchases will increase by an average of 5%. Who is going to be affected? Why the change and what can you do to benefit from this announcement? Just read on and we will tell you about your options.
What products are affected?
Jira Software: Standard, Premium and Enterprise.
Confluence: Standard, Premium and Enterprise.
Jira Service Management: Standard, Premium and Enterprise.
Why the change?
Atlassian cited the increased workload as the reason for the pricing adjustment. The company has worked tirelessly on its cloud products over the past 12 months and has continuously improved them. In order to be able to continue to maintain this high-quality standard, however, price adjustments are now necessary.
Save costs on your Atlassian cloud products now!
You can still benefit from the current prices for up to 24 months if you're fast enough and secure your cloud licenses before October 18th, especially if your license expires within the next 90 days.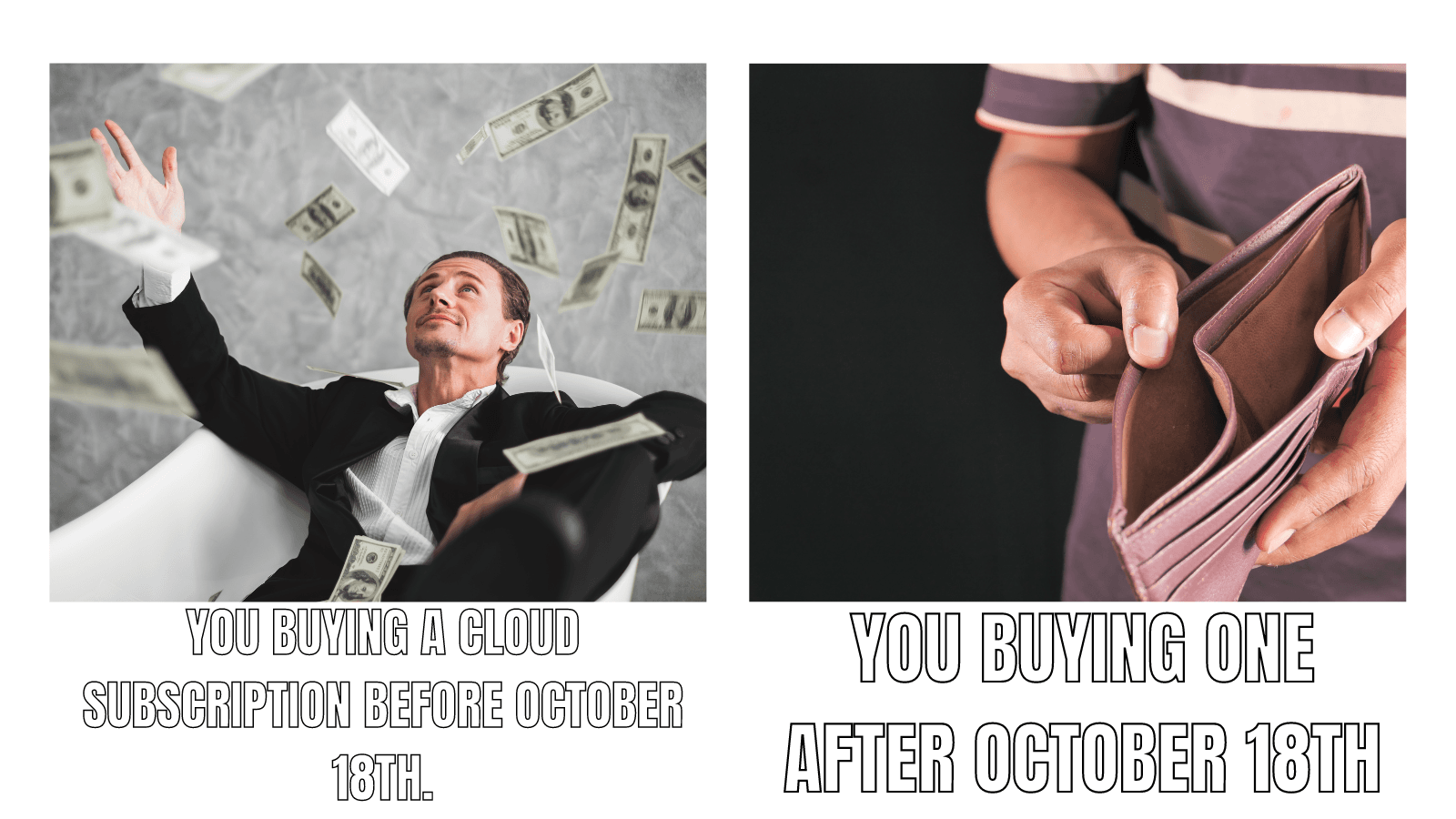 We can help you with that. Contact us until October 9, 2022 at the latest. Just send us an email to contact@bytesource.net and our experts will take care of you. You can even look up the pricing of each product or service we provide with our very own price calculator. The link is right here!
Why Atlassian Cloud?
Atlassian products are also available on Atlassian Cloud hosting infrastructure as Software-as-a-service solution. We support you in the product selection of the various cloud plans (Premium, Standard, Enterprise), configuration, training, and migration. But what does that mean for you?
Lower costs: Atlassian runs your services, saving you money on hardware, operations, and maintenance.
Always ahead: get all cloud product updates and advancements automatically. Enjoy the benefits of always-improving products.
New innovative apps: Most new apps are developed for the cloud and enhance your product with the right features for your processes.
Cloud integrations: Integrating with other cloud products, not just Atlassian's, is just so easy.
Security: Atlassian meets high security standards for the cloud. More info here on compliance, reliability, security & privacy
Privacy: Atlassian takes the GDPR very seriously and also offers data residency (data e.g., in Frankfurt) for all Jira and Confluence plans. More information about data protection and GDPR